Serving papers quickly, efficiently, and affordably

Confidential
We appreciate any sensitive situations you might be in. You can trust us to serve your papers.

Experienced
If any problems arise, we provide detailed information and offer all possible solutions.

Efficient
First attempt made within one business day, and provide multiple attempts for a flat fee.

Reliable
We cover the Tri-cities of Pasco, Richland and Kennewick, WA as well as all of Benton and Franklin counties. You can rest assure your document will reach its destination.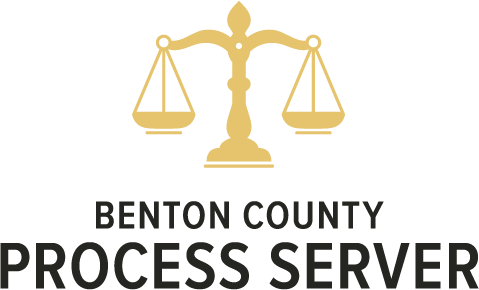 TELL US ABOUT YOUR CASE
WE ARE HERE TO HELP
bentoncountyprocessserver@outlook.com
(509) 627-8751 voice | (888) 549-2998 fax
8220 W. Gage Blvd
Kennewick, WA 99336